Summer safety tips from Sheriff Dan McClain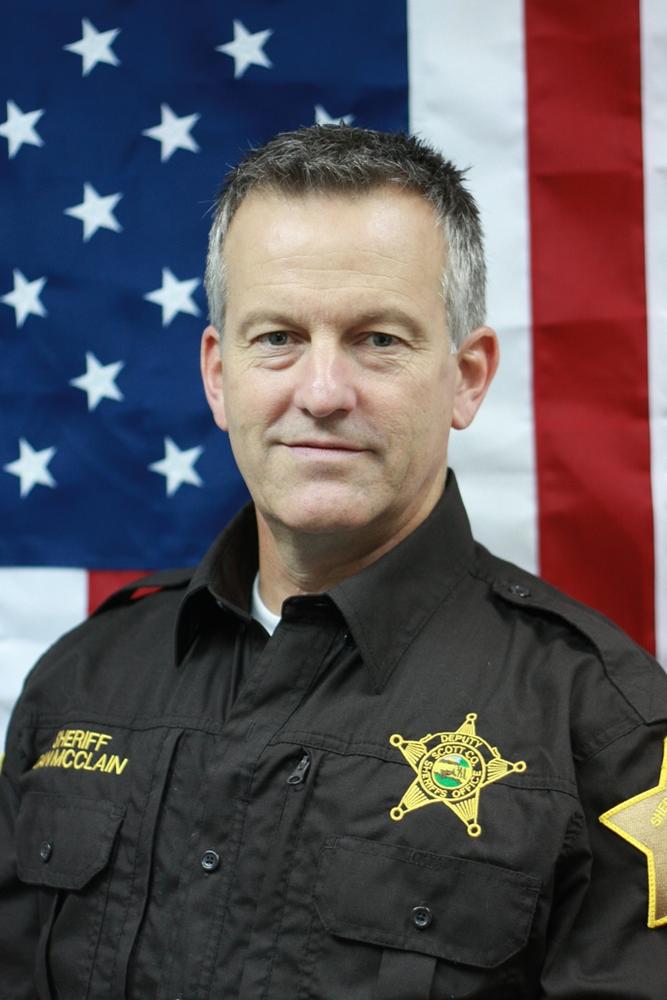 As we enter the spring season, please take extra caution to watch for children playing near our county roads. Slow down when driving through residential neighborhoods and school zones. Also, remember that children learn by watching us.
If you're traveling with a child, please model good driving habits, including:
Wear your seat belts.
Obey speed limits.
Teach them why it's important to slow near schools and neighborhoods.
Don't text while driving.
Make sure children are in the right car seat.
Thank you for keeping our roads safe.
Scott County Indiana DUI arrests
FORTNER, ANTHONY

Booking #:

SCJAIL:2016-000363

Release Date:

05-17-2016 – 2:19 pm

Booking Date:

04-04-2016 – 11:16 am

Charges:
IC 35-44.1-2-9 ~ FAILURE TO APPEAR
IC 35-44.1-2-9 ~ FAILURE TO APPEAR
View Profile >>>

MURPHY, CHRISTOPHER

Booking #:

SCJAIL:2016-000501

Release Date:

05-17-2016 – 12:04 pm

Booking Date:

05-13-2016 – 1:22 pm

Charges:

9-30-5-1 ~ OPERATING WHILE INTOXICATED

View Profile >>>

BAKER, TRAVIS

Booking #:

SCJAIL:2015-001122

Release Date:

05-17-2016 – 8:04 am

Booking Date:

11-23-2015 – 4:53 pm

Charges:
IC 35-43-2-1 ~ RESIDENTIAL ENTRY
35-48-4-6.1 ~ POSSESSION OF METH
IC 35-48-4-7 ~ POSSESSION OF CONTROLLED SUBSTANCE
IC 35-48-4-11 ~ POSSESSION OF MARIJUANA
View Profile >>>

KERN, BROOKE

Booking #:

SCJAIL:2016-000513

Release Date:

05-17-2016 – 1:04 am

Booking Date:

05-16-2016 – 7:07 pm

Charges:

IC 9-24-19-2 ~ DRIVING WHILE SUSPENDED (SUSP/PRIOR)

View Profile >>>

THOMPSON, JADE

Booking #:

SCJAIL:2016-000468

Release Date:

05-16-2016 – 6:34 pm

Booking Date:

05-01-2016 – 12:50 am

Charges:
9-30-5-1 ~ OPERATING WHILE INTOXICATED
35-48-4-6.1 ~ POSSESSION OF METH
IC 35-48-4-11 ~ POSSESSION OF MARIJUANA
View Profile >>>

ROOKS, NATASHA

Booking #:

SCJAIL:2016-000503

Release Date:

05-16-2016 – 4:04 pm

Booking Date:

05-13-2016 – 7:26 pm

Charges:
IC 35-42-2-1 ~ BATTERY (B) MISDEMEANOR
IC 35-45-1-3 ~ DISORDERLY CONDUCT
IMPEDING VEHICULAR TRAFFIC
View Profile >>>

NAPIER, COLTON

Booking #:

SCJAIL:2016-000472

Release Date:

05-16-2016 – 3:04 pm

Booking Date:

05-01-2016 – 3:42 am

Charges:

IC 7.1-5-7-7 ~ ILLEGAL POSSESSION, CONSUMPTION OF ALCOHOL

View Profile >>>

COLE, MATTHEW

Booking #:

SCJAIL:2016-000508

Release Date:

05-16-2016 – 6:49 am

Booking Date:

05-15-2016 – 10:41 pm

Charges:

OUT OF COUNTY WARRANT ~ OUT OF COUNTY WARRANT

View Profile >>>

SMITH, JUSTIN

Booking #:

SCJAIL:2016-000213

Release Date:

05-16-2016 – 6:34 am

Booking Date:

03-03-2016 – 1:01 am

Charges:
IC 35-44.1-2-9 ~ FAILURE TO APPEAR
IC 35-46-1-15.1 ~ INVASION OF PRIVACY
View Profile >>>